Old School RuneScape Windows Requirements
Requires 64 bit processor and operating system.
Old School RuneScape system requirements for Windows
Minimum Requirements

OS

OS

Windows 10 or higher

Processor

Processor

Intel i3+/AMD @ 2.4+ GHz

Memory

Memory

4 GB

Graphics

Graphics

GeForce 400x, Intel HD 4x, AMD Radeon 7xxx +

Network

Network

Broadband Internet connection

Storage

Storage

200 MB

Additional Notes

Additional Notes

Internet connection required to play, offers in-game purchases. The following operating systems are no longer officially supported by OldSchool RuneScape, and you may not be able to play if using them: Windows 95, 98, ME, XP
Want to play all demanding PC games on any device you choose?
It's easy with Vortex, the cloud gaming solution! Play your favorite games online on all your devices from desktop to phone!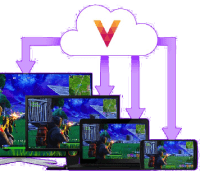 Old School RuneScape minimum requirements for Windows assume having at least Windows 10 or higher operating system. Your processor should be Intel i3+/AMD @ 2.4+ GHz or a more powerful one. The minimum RAM requirement is 4 GB. As for a graphics card, it should be GeForce 400x, Intel HD 4x, AMD Radeon 7xxx +. You also have to have 200 MB free disk space to install the game.